New Business Track: Getting Started, to producing at scaleDAY ONE:
Session 1: Moderated Panel: The Future of Extraction Processing for Edibles And Topicals
Session 2: Michael Jones, Cannabis Consultants, LLC, "Everything you need to know about…getting extraction started right"
Extracts are in everything: what starts as a plant ends as a manufactured product, whether an oil, concentrate, food product, or topical application. They're the present and future of marijuana. This session will take a look at the types of extracted products available today, provide an overview of the different technologies and processes to make extractions, and offer guidance on what producers need to know about product, positioning, and right-sizing your skills, knowledge, and needs on how to start in this EXPLOSIVE market segment
Session 3: Craig Henderson, Extract Labs, "The Process of Processing: an outline of extraction, from flower to (pure) isolate"
This session will provide an overview of the complete extraction process (start to finish), and the various steps/equipment used in the extraction processes. The discussion will include pre-processing techniques such as drying and decarbing plant material. Three of the most common extraction methods (CO2, Alcohol, and Hydrocarbon extractions) will be discussed, with deep explanation of CO2 extractions, and the pros and cons associated with each method. Craig will also discuss the filtering and winterization process along with the various methods for further concentrating the extract, and isolating the various cannabinoids through distillation, isolation, or chromatography. Craig will also touch on terpene fractions and isolation that can take place throughout the extraction process.
Session 4: Budgeting for extraction: A realistic view of machinery needs and setup costs
DAY TWO:
Session 1: Dr. Jake F. Felice, Naturopathic Pain Clinic, "OPPORTUNITY is at the door: a look at topical cannabis, from bioavailability, to medical & cosmetic applications, to product formulation"
There's a generation of (potential, untapped) customers that's ageing in the US, who are looking for low-toxic solutions to aches, pain, and inflammation. Because they don't cause a head high, topical applications might become the mainstream way that many Americans will encounter cannabis for the first time. Apart from a wider market looking for pain treatment solutions, no single product line is directed to the Senior market, addressing their needs.  Additionally, topicals heal skin and provide excellent relief for sore muscles, sunburns, and itching, making them ideal for athletes, and for the active lifestyle, outdoor products, and cosmetics markets.
This session overviews what makes topical products effective for pain, cosmetic, and other applications, and how topical cannabis synergizes with other herbs to improve effectiveness. Join Dr. Jake F. Felice as he discusses the most recent science on topical cannabis, and how this knowledge can be utilized to make better products. Learn common errors in product formulation, and discover why nearly every pain patient should be using topical cannabis products
Session 2: Chris Sayegh, The Herbal Chef : "From Private Edible Events into Food Manufacturing, and the journey to producing at scale: opportunities, challenges, and a Professional Chef's adventure"
Chris Sayegh began his career in the marijuana industry by producing private (low-dose) edible dinners and events. The Herbal Chef continues these private events and catered food, but has also expanded into multiple product lines and offerings, including frozen CBD/THC-infused meals, with other products under development, and other projects in the works (including 2 TV shows!). In this session, Chris will take us along this journey, and discuss this transition from the service industry into manufacturing, highlighting successes, detailing the challenges he faced, and what lessons he's learned along the way to becoming an edibles producer.
Session 3: Small product, expensive price: conveying brand value in Concentrates through branding and package design
Session 4: Dooma Wendschuh, Province Brands, "Cannabis sets target on the beer $1.2 Trillion alcohol industry. A look at product formulation: recipes, focus group testing, and brand marketing."
Humans have been consuming cannabis for 5,000 years – but due to the plant's difficulty in processing and complex legal status, it's only been productized in the past 10 years or so.  Put another way – we're at the same stage in the development of cannabis products as the alcohol industry was in the Sumerian times.  If you walked into a bar in Mesopotamia, you certainly weren't getting a Grey Goose Martini.  You were getting whatever they had. It would be different from one day to the next – and there's really no guarantee that it wouldn't kill you.  Cannabis isn't going to kill anyone but we have a long way to go to develop consistent, well-branded, products consumers have grown accustomed to in the 21st century.  Learn how to ensure predictability and reliability for your products.  Learn about creating a product which is shelf-stable, and will hold up over time.  Learn how to create a brand which truly speaks to your target demographic. Learn the importance of A-B testing in brand building, focus groups, research and development, and all the really hard science that goes into making a modern consumer product.  Making a great branded cannabis product is not as easy as some think. But since there aren't a lot of people doing it right, there's an opportunity for those who do to stand out.
Processor Track: taking your extraction business to the next levelDAY ONE:
Session 1: Nancy Whiteman, Wana Brands, "Taking Your Cannabusiness to the Next Level: Protecting Your Brand and Maintaining Quality and Consistency Through Multi-State Expansion"
As the marijuana industry grows, infused products brands are increasingly looking to new markets for expansion. Throughout the expansion process, business owners who are interested in building a national brand must be prepared to take the right steps to protect their brand – from spending the time to understand market nuances, to finding the right partners, and implementing a robust QA system. Not only must business be prepared from a brand protection standpoint, but they must also have well developed Standard Operating Procedures set in place to ensure that all products are consistently produced according to quality standards, across all markets. In this session, we will discuss overall brand protection, from visual branding to production and quality to sales and marketing, The session will also provide insight on developing and maintaining quality and consistency across all markets to ensure quality assurance.
Session 2: Applying Models from Pharmaceutical and Food Science to Cannabis"
The widespread acceptance of cannabis as medicine and recreation requires that the industry provide a safe, clean, consistent product meeting stringent quality standards. Cannabis products, including extracts and concentrates, can be made with processes borrowed from the natural food coloring, flavoring and dietary supplement industries, including solvent extraction and quality systems such as HACCP, Quality by Design, and GMP.  This session will provide an overview of regulations and processes from other industries that inform cannabis, list some of the common pitfalls in botanical processing and testing, and provide some solutions and 'tricks of the trade' for industrial-scale botanical extraction.
Session 3: A page from Compound Pharmacies: Customized Medications, Terpene Profiling
Session 4: Simone Cimiluca-Radzins, LIV Consulting, "Maximizing ROI on expensive machinery & assets: a CPA's advice on recovering capital expenditures, operational efficiency, and inventory management"
Companies can save time and money by improving just a few small areas in how they manage inventory, supply chain, and accounting. In this session, you'll learn how to maximize your cash flow by implementing inventory, procurement, and business best practices into your business. You'll also get an overview of the inventory management and seed to sale tracking systems available for your business and tips to maximize depreciation of your capital expenditures.  Operational excellence is what sets great companies apart, is your company operating at its full potential?
DAY TWO:
Session 1: Automation in oil production: eliminating waste and increasing efficiency with filling and packaging solutions
Session 2: Andrew Samann, "Quality By Design: Standards and Good-Manufacturing Practices (GMP)"
Quality by Design is the dogma of Good Manufacturing Practices. GMP is a standard applied in the pharmaceutical and industrial food manufacturing industries, and this standard is coming to the cannabis industry: pharmaceutical engineering applies to cannabis process development, and facility buildouts.
Quality is not an end-result that's validated by a test: it's built in. Engineering a process and then building facilities around the process minimizes risks to consumer safety, and business KPIs. Asking the right questions on the front end, formulating strategy, and execution, in the right sequence, makes the difference between a successful business and a bankrupt business. Answering those questions yield insights necessary to consistently manufacture high quality cannabis products that brands can be built upon.
Andrew Samann, from Orion GMP, will provide an overview of GMP, offer insight into what the cannabis industry needs to know about getting started right, what makes great facilities great, and the dangers and risk associated with unplanned manufacturing and processing.
Session 3: Topicals: Bioavailability, Delivery Methods, Market Opportunities and Product line gaps
Session 4: What the jewelry and cosmetic industries can teach us: conveying value through branding and package design
Speaker Bios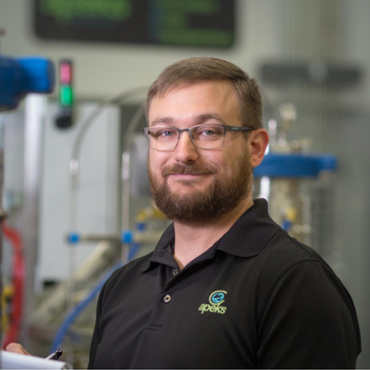 CRAIG HENDERSON, Extract Labs
Craig Henderson is the CEO and founder of Extract Labs, an extraction, product formulation and consulting company, based out of Boulder, Colorado. Prior to founding Extract Labs, Craig was the Senior Sales Engineer for Apeks Supercritical, based out of Denver, Colorado. Craig performed technical sales, and managed all national (and international) training and service of Apeks' extraction systems. Craig also performed all the cannabis-related research and development, and taught classes specifically on pre- and post-processing of CO2 extracted cannabis oils.
Craig received both a Bachelor and Master of Science degree in Mechanical Engineering from the University of Louisville with a concentration in thermal sciences and renewable energy. Prior to his undergraduate and graduate studies, he served as an infantryman and Team Leader in the Army during Operation Iraqi Freedom from 2002 to 2006.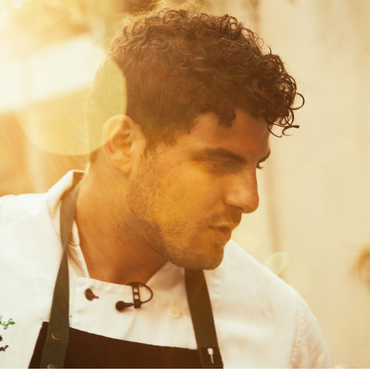 CHRIS SAYEGH, The Herbal Chef
With a seemingly endless supply of passion and drive, Chris Sayegh's mission is to leave a positive impact on the world through the medium of food.  Christ pioneered Cannabis Infused Fine-Dining, helping elevate the perception of marijuana into the mainstream.  His private dinners include art, music, fine wine and top-notch ingredients, simultaneously and effortlessly educating his audience while entertaining them at the same time.  Currently, Chris is producing gourmet edibles, frozen CBD- and THC-infused dinners, as well as catered and private dinners.  With the innovation of Frozen THC/CBD infused Meals and two television shows being produced about The Herbal Chef, Chris is on target to becoming the #1 Cannabis Infusion Chef in the World.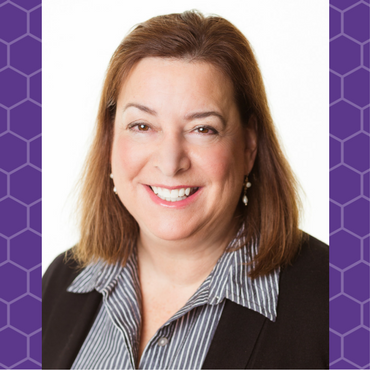 NANCY WHITEMAN, Wana Brands
Nancy Whiteman is co-founder and co-owner of Wana Brands, which produces Wana Edibles, Wana Extracts, and Wana Medicinals. Nancy is responsible for partnerships and licensing agreements domestically and internationally. She is also responsible for the strategic vision of Wana Brands and has been instrumental in Wana Brands' growth into new and emerging markets (currently in 3 states, with 4 more to come!). Wana Brands is the #1 ranked edibles company (by sales volume) in CO.
Nancy holds a Bachelor of Science from Cornell University and an MBA from the University of Massachusetts at Amherst. She is on the Board of the Cannabis Business Alliance (CBA), and is a member of the National Cannabis Industry Association, and Colorado Leads, which promotes an environment of sensible regulation that creates certainty and sustainability for all companies that have benefited from legalization of medical and adult use marijuana. Nancy was named the fourth most important woman in Cannabis in 2016 by Cannabis Business Executive.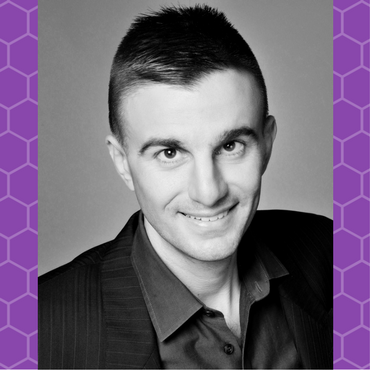 DOOMA WENDSCHUH, Province Brands
Dooma Wendschuh is the Co-Founder and CEO of Province, a Toronto-based highly disruptive startup in Canada's legal cannabis industry. Province's products promise a better class of psychoactive, the first true alternative to alcohol. A leading voice in the industry, Dooma is known for advocating and helping bring about a new paradigm where top quality cannabinoid-derived products serve as a safer and healthier alternative to alcohol, tobacco, caffeine, and prescribed and illegal psychoactives.
Prior to founding Province, Mr. Wendschuh was the co-founder of a successful, well-known Colorado-based cannabinoid research and consumer products company which he ran for two and a half years.  Before entering the cannabis industry, Mr. Wendschuh was co-founder and co-CEO of sekretagent Productions, Inc., best known for its video game work, helping to develop and launch the wildly popular ASSASSIN'S CREED franchise, and providing development and story services on BATMAN: ARKHAM ORIGINS, three games in the PRINCE OF PERSIA franchise, and many more. Collectively, sekretagent's games grossed more than $5 billion worldwide. sekretagent's advertising division created and produced award winning work for the Coca-Cola Company, General Motors, Polaroid, Diamond Resorts International, Mentos Mints, Microsoft co-founder Paul Allen, and many others. Under Mr. Wendschuh's leadership, sekretagent also sold eight motion pictures and one television series to major studios and produced THE PLAGUE for Sony Screengems.
Mr. Wendschuh graduated magna cum-laude from the Woodrow Wilson School of Public and International Affairs at Princeton University, and received his Masters from the University of Southern California's School of Cinema / Television Peter Stark Producing Program.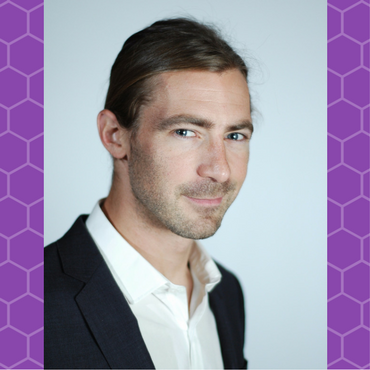 Andrew Samann is the founder of Orion GMP Solutions. Andrew is a veteran of the United States Marine Corps, where he earned the rank of Sergeant. He served 2 tours in Iraq as the NCOIC leading a team of Marines responsible for quality maintenance of UH-1N and AH-1W Helicopters. Following the Marines, Andrew earned a Bachelor of Science in Biochemistry and worked at the University of Michigan as a bio-analytical chemist, publishing three articles in peer reviewed scientific journals.
Andrew's professional experience includes academic research in the fields of bio-analytical chemistry and purification; pharmaceutical manufacturing of Active Pharmaceutical Ingredients utilizing Good Manufacturing Practices (GMP) and Quality Control (Analytical) chemistry utilizing FDA 21 CFR 210/211 and ICH Q7 GMP guidelines; and most recently, establishment of cannabis-focused Pharmaceutical Quality Management Systems incorporating 21 CFR 210/211 and ICH Q7/Q10 GMP guidelines and Lean Six Sigma principles into cannabis product manufacturing processes. Andrew combined his Mil-Spec and GMP quality management systems background in mid-2014 when he realized the need for Pharmaceutical Quality Management in the emerging Cannabis Industry. In response, he founded Orion GMP Solutions – a consulting firm servicing the needs of medicinal cannabis manufacturers to comply with GMP guidelines.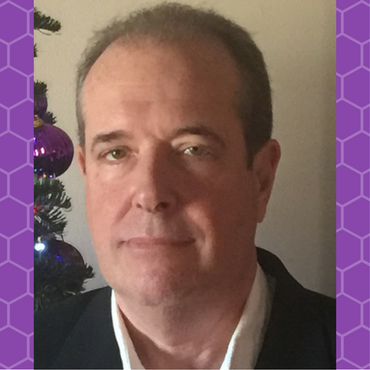 MICHAEL JONES, Cannabis Consultants, LLC
Michael Jones is an entrepreneur and owner of Cannabis Consultants, LLC, which has focused on the legal production of cannabis products in the USA since 2007. Michael's prior experience included 25 years in the communications industry and finally as a Network Architect in the international cellular and data communications industry. Michael served as a "C" level administrator in multinational communications companies.
With extensive experience in cultivation systems, Michael currently supports cannabis clients in Colorado, Oregon, California, New York, Nevada and other states with an emphasis on organic "Soil to Oil" processes. "Soil to Oil" is the process of cultivation of cannabis specifically designed to use all of the plant material, in the most efficient and ecologically-friendly ways possible, providing a variety of extracts and concentrates as well as top grade combustibles. Out of necessity 10 years ago, Michael started exploring methods to efficiently collect and concentrate cannabis oils and byproducts to maximize yields and produce cannabinoid-based medical extracts.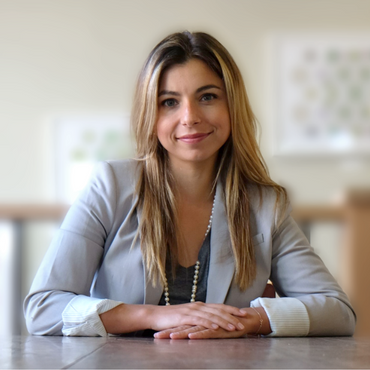 SIMONE CIMILUCA-RADZINS, Liv-Consulting
Simone's expertise is in business strategy, finance, risk management, and business process improvement. Simone has improved business operations for hundreds of clients around the world. With a background in Big 4 public accounting and international consulting for Fortune 500 companies, Simone has assisted clients throughout Latin America, Western and Northern Europe, and the Asia Pacific region.
Simone is an active member of the cannabis business community in Southern California and has been working in the cannabis industry since 2014. She is the founder of LIV Consulting, a CPA and management consulting firm and the CEO of Kalogia, an online network that connects cannabis professionals. She has spoken about cannabis banking and 280E issues on National Public Radio (NPR); has lectured on the US cannabis economy in Prague and Costa Rica, and has given multiple talks at 420 College, Cannabis Finance Bootcamp, Women Grow and the University of Oregon. Simone holds an active CPA certificate from the State of Oregon.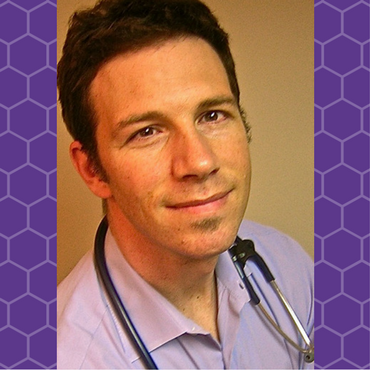 Dr. Jake Felice, Naturopathic Pain Clinic
Dr. Jake Felice, N.D., L.M.P. is a charismatic public speaker and expert on the topic of medical cannabis. Dr. Felice provides scientific, medical, and compliance-based advice for companies in emerging and existing cannabis markets. Dr. Felice has consulted for Willie Nelson's brand, Cannabis Basics, Medical Marijuana 411, Seattle Central College, and The Academy of Cannabis Science. Dr. Felice delivers professional industry training for cannabis professionals in WA state which are required by law for professionals to obtain medical marijuana consultant certification, through the Washington State Department of Health.
Clinically, Dr. Felice specializes in the treatment of chronic pain and the improvement of human performance. He is a graduate of Bastyr University, and former adjunct professor where he taught Advanced Soft-Tissue Manipulation and Radiographic Lab Interpretation. He earned his undergraduate degree from Penn State University where he played varsity lacrosse and majored in psychology with a focus on the study of peak human performance.
Hotel information
Further details on hotel room block & special reservation rate will be available shortly, and emailed to all registered attendees and exhibitors.